Bee Joyful!
Saturday, April 29, 8:30 a.m. to 2 p.m.
In the midst of busy days, we are looking forward to our ladies conference this year as we focus on John 15:11, and the fact that in Christ our "joy may be full."
We would love for you to come for a day of refreshment through crafts, lunch, fellowship, singing, photos, and most importantly, time centered around God's Word.
Ladies ages 6th grade and up are welcome. We will have a separate track this year for those in 6th -12 th grades!
Conference Speakers:
Laura Williams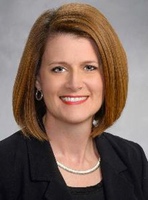 Laura, originally from Macon, Georgia, was saved at the age of 16. She has been married to her husband Chris for almost 23 years. They serve the Lord together at Crosspoint Baptist Church in Indianapolis where Chris is the music pastor. They also work together with the College and Career ministry and Laura enjoys serving in the nursery and ladies ministry, singing in the choir, and cheering on the Ohio State Buckeyes! She also works part-time for a financial advisors firm. Laura and Chris have two children, Drew (18), a freshman at Bob Jones University and Paige (16), a sophomore at Crosspoint Christian Academy.
Jená Bowen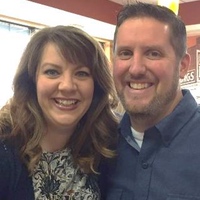 Jen met her husband Edd at Bob Jones University. They married in 1997 and served at three different Christian camps before the Lord called them back to their home state of Michigan to Faith Baptist Church in Davison. Edd became the youth pastor in 2001. Jen had the privilege of teaching girl's Sunday school classes, going on mission trips and ministering with the teens locally in the Flint area. Last year Edd became the Administrative Pastor and now he and Jená are loving their new ministry working with the College & Career. The Bowens have four children: Eddie, Ethan, Evan and Ellie.

Candle Holder

Make an easy, beautiful stained glass candle holder using tissue paper and Mod Podge. There will be various candle shapes available.

Decorative Board

This rustic burlap cross sign will look great in any home and is super easy to make. We will start by painting your board. Then we will add burlap and ribbon. Finally, we will add a flower or bow to the middle.

Chocolate Covered Pretzels

Who can resist sweet and salty together in one delicious treat? We will take a pretzel rod, add some caramel and cover it in mild chocolate. To top it all off you can add M&Ms, peanuts or crushed Oreos.

Painted Sign

Make a hand-painted sign to hang in your home, encouraging your family to rejoice in God's goodness! We will be painting scripture on stained wooden boards to make beautiful signs.
Cost of this event is $15.00 per person if you register before Monday April 10. After April 10 the cost will be $20 per person. The registration fee includes the cost of crafts, lunch, photo and study materials.
For more information call the church office at 586-775-1760