Escape the cold in Michigan to be surrounded by God's amazing Creation.
March 6-7, 2015
Cost: $55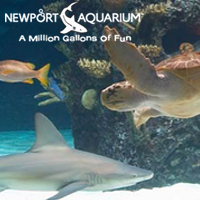 We will leave Friday morning from the church at 6:00 AM and travel to Newport, Kentucky to visit the Newport Aquarium and see God's 5th day of Creation up close and personal. That night we'll spend time together as a youth group doing an exciting adventure as well as relaxing back at the hotel with swimming times for the guys and girls.

On Saturday, we'll visit the Creation Museum and explore the amazing truths of Genesis 1-11. We'll return Saturday night at 8:00 PM. All activities are included in the cost; teens will need spending money for 4 meals on the trip.
Questions? See Pastor Bryan of Pastor Josh